Home & Net Log | Archive | #APRSThursday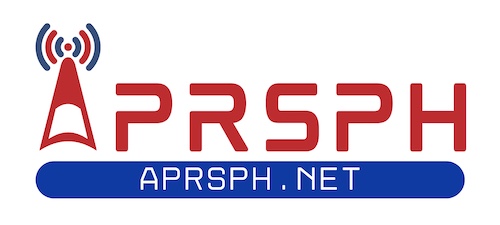 About #APRSThursday
#APRSThursday is a net managed by Michael KC8OWL. It is held every Thursday with the aim of growing message activity on APRS across the world. Note: #APRSThursday is a unique and separate net from the APRSPH net. These logs below are a collaboration between Michael KC8OWL (net manager of #APRSThursday) and Angelo DU2XXR/N2RAC (net manager of APRSPH) to ensure easy access to information and traffic. DU2XXR also partcipates in #APRSThursday. This website started logging #APRSThursday beginning Thursday, December 8, 2022, #APRSThursday checkins are automatically logged by the APRSPH bot as long as it is subscribed to HOTG. These are tagged with [#APRSThursday]. You will also get an auto-reply that your checkin and message were logged during the #APRSThursday net. Messages sent to the HOTG group on ANSRVR will also be logged here during the rest of the week, but without the tag and without the auto-response. The APRSPH bot resides on a phyiscal digipeater and logs whatever it receives from ANSRVR either via its own igate or through other igates/digipeaters in the area. It's possible that some messages might be missed in the event that the digipeater goes offline or the APRSPH bot has its regular auto-restarts. If you are part of #APRSThursday, I am also inviting you to check out our APRSPH net, too. Instructions for joining the APRSPH net and other bot commands are on the home page: aprsph.net.
How to join #APRSThursday
#APRSThursday is held every Thursday from 0000Z to 2359Z. To join, send an APRS message to ANSRVR in the following format: CQ [space] HOTG [space] Your message Your message will then be sent to all callsigns currently joined to the ANSRVR group called HOTG (which stands for "hams on the gram"). You will also then receive any subsequent messages sent to the group within a 12-hour period. If you are already checked in but wish to unsubscribe (you will no longer receive subequent messages), you can send the following to ANSRVR: U HOTG If you wish to keep subscribed without alerting and sending a message to everyone in the group (this can be done at any time, before and will subscribe you for another 12 hours): K HOTG For any questions, feel free to email Michael at [email protected] or message kc8owl-7 (FT5 hand held) / kc8owl-9 (FTM400 mobile) Starting July 13, 2023, you can find a visual representation of net checkins on the N2RWE APRS website. This page refreshes every 5 minutes.
#APRSThursday logs for December 2023
View the archive of older logs here (from 2022 up to November 2023). 2023-12-01 00:02:08 UTC KB5LNC:Happy #APRSTHURSDAY KB5LNC in Fredericksburg, VA 2023-12-01 00:27:07 UTC KD9TSZ-7:trying to WAS from WI en54 Dan 73 2023-12-01 00:27:32 UTC KD9TNU-3:LATE CHECKIN WI 2023-12-01 00:43:47 UTC KE4LPD-7:73 de KE4LPD 2023-12-01 00:45:06 UTC KE4LPD-7:Happy Turkey Day! 73 de KE4LPD 2023-12-01 00:46:10 UTC KE4LPD-7:73 de KE4LPD 2023-12-01 00:46:37 UTC N2HYO-10:Hello from Jordan,Ny 2023-12-01 00:55:50 UTC KJ4MZ-7:APRSTHURS FROM VIRGINIA 73 2023-12-01 01:01:34 UTC N8JLK-9:Making 1200 baud fun again! +++ ATH0 NO CARRIER 2023-12-01 01:07:59 UTC KD9TNU-3:CHECKIN #WI 2023-12-01 01:19:18 UTC VE3TBI:re-check in from sarnia ont 2023-12-01 01:32:13 UTC KD5PCK-5:from EM40 in the Bayou State 2023-12-01 01:35:28 UTC N2KOJ-4:HAPPY APRSTHURSDAY 73 N2KOJ 2023-12-01 01:40:11 UTC N2KOJ-3:HI FROM FN21 73 N2KOJ 2023-12-01 01:59:09 UTC K4SBC:Happy #APRSThursday! 2023-12-01 02:10:11 UTC KI7OEK-9:first check in 2023-12-01 02:48:06 UTC KB2HSH:Happy APRS Thursday de Buffalo NY 2023-12-01 04:05:40 UTC WA7PBE-5:#aprsthursday hello all 2023-12-01 04:13:06 UTC KE8YYP-7:GN ES HAPPY THURSDAY DE KE8YYP EN81 AR 2023-12-01 04:19:58 UTC KC3VDU-7:HAPPY APRS THURSDAY 2023-12-01 04:28:31 UTC KK7LMP-7:HI FROM SNOQUALMIE 2023-12-01 04:31:01 UTC 9W2IKR-5:APRS THURSDAY FROM MELAKA (GENG BUDAK NAKAL) 2023-12-01 13:06:38 UTC N8JLK-6:[email protected] RF Kenwood TH-D74 2023-12-01 13:13:33 UTC N8JLK-8:Test from old Anytone 868. 2023-12-01 13:21:39 UTC N8JLK-8:Test with old Anytone 868 using DMR. 2023-12-01 13:25:24 UTC N8JLK-5:Greetings de N8JLK! FT3DR 2023-12-01 13:28:42 UTC YD0BCX-1:test 2023-12-01 17:25:07 UTC KS0JD-8:Happy #APRSTHURSDAY from EM28 KS 73 2023-12-01 18:59:55 UTC YO3FVR-7:#APRSthursday via VHF, KN25gs, 73! 2023-12-02 00:50:11 UTC KB9LBP-10:Hello everyone from KB9LBP in Alabama...73 2023-12-02 08:35:43 UTC YD0BCX-1:just test 73 2023-12-02 21:56:04 UTC N8JLK-15:Smart TV APRS RF test. [email protected] 2023-12-03 02:04:42 UTC DW8BRQ-5:Check-in GM Happy Sunday from Dipolog City 73 Mabuhay! 2023-12-03 19:04:32 UTC KB9LBP-10:Hello everyone from KB9LBP in AL 73 2023-12-03 20:10:40 UTC KG6NZF-9:test 2023-12-04 05:19:33 UTC W5CAE-7:de W5CAE 2023-12-05 00:06:51 UTC K7XYG-9:Pizza! 2023-12-05 21:33:12 UTC ON2ACO-4:belgium via lora 2023-12-06 16:11:56 UTC YD0BCX-1:test 2023-12-06 16:30:52 UTC KG6LJY:It's #APRSTHURSDAY! 2023-12-06 17:37:42 UTC M0NPQ:Happy APRSThursday Radio Friends ! 73,GL 2023-12-06 17:42:09 UTC ON2ACO-4:73 from belgium lora 2023-12-06 17:53:41 UTC OE8RPK:Happy #APRSTHURSDAY from Carinthia! 73 OE8RPK 2023-12-06 17:59:09 UTC VU2LCI-10:Greetings from Malleswaram Bangalore 2023-12-06 19:31:29 UTC KB3KBR-2:happy aprsthursday!! 2023-12-06 21:19:13 UTC DV8ML-5:happy #APRSTHURSDAY 73 dv8ml 2023-12-06 21:44:07 UTC TA3OB-10:73 from Izmir Turkey QHT KM38nl 2023-12-06 22:52:48 UTC VU2LCI-10:Greetings 🙏 from Bangalore India 2023-12-06 23:18:57 UTC CT7AQH-7:CQ CQ CQ DE CT7AQH-7 CT7AQH-7 CT7AQH-7 PSE K 2023-12-06 23:23:21 UTC KM6YHE-10:Sunnyvale checkin 2023-12-06 23:25:56 UTC 9W3VJA-9:good day to all...from Malaysia 73 2023-12-06 23:30:29 UTC DW6XJJ-5:hello everyone 73! de DW6XJJ from Phil 2023-12-06 23:45:49 UTC WA7PBE-7:happy aprs thursday baltimore md 2023-12-06 23:47:14 UTC YT2DT:Having APRS Fun from Krusevac, Serbia 2023-12-06 23:54:30 UTC 9W2IKR-5:APRS THURSDAY FROM MELAKA (BUDAK JAHAT MELAKA) 2023-12-07 00:00:02 UTC N5YIZ-2:73 from Texas EL29 [#APRSThursday] 2023-12-07 00:01:05 UTC VE3OLP-7:Hello from Capreol, Ontario. [#APRSThursday] 2023-12-07 00:01:41 UTC KM4JHK-7:GE es 73 de NC, USA [#APRSThursday] 2023-12-07 00:02:37 UTC KB0HKY:Is it happy birthday for APRSThursday? [#APRSThursday] 2023-12-07 00:03:41 UTC K7XYG-9:K7XYG/mobile Lake Havasu City,AZ Yaesu FTM200 #APRSThursday [#APRSThursday] 2023-12-07 00:04:30 UTC W0WLA-9:Hello #aprsthursday Santa Claus is watching you [#APRSThursday] 2023-12-07 00:10:11 UTC XE1ALV-7:73 from DL90 Queretaro, Qro MX [#APRSThursday] 2023-12-07 00:10:14 UTC KA6TWR-5:any new WAS members ? [#APRSThursday] 2023-12-07 00:11:59 UTC 9M2HDX-9:Happy #aprsthursday from Malaysia 73 [#APRSThursday] 2023-12-07 00:14:38 UTC WA4VGZ-9:#APRSTHURSDAY from Grid EM66 Nashville,TN 73 Need Alaska [#APRSThursday] 2023-12-07 00:14:55 UTC KB1CRN-14:it's #APRSThursday from CT via rf [#APRSThursday] 2023-12-07 00:16:00 UTC 9W8EDY-9:#APRSTHURSDAY de 9W8EDY BORNEO 73...GAISS.. [#APRSThursday] 2023-12-07 00:16:14 UTC KM7N-13:its#aprsthursday from Arizona! Make 1200 baud great again! [#APRSThursday] 2023-12-07 00:18:27 UTC KF5RIC-7:73s FROM ATX [#APRSThursday] 2023-12-07 00:20:54 UTC KU5D-4:#APRSTHURSDAY HELLO ALL FROM AR EM34 [#APRSThursday] 2023-12-07 00:23:31 UTC AC1BC-7:Hello from Boston [#APRSThursday] 2023-12-07 00:25:16 UTC 9M8ZAL-5:Happy #APRSThursday from 9M8ZAL 73 [#APRSThursday] 2023-12-07 00:25:37 UTC KC5FM-9:It's #APRSTHURSDAY 73 from www.AuxcommUSA.org [#APRSThursday] 2023-12-07 00:27:12 UTC 9W3ISA-5:HAPPY #APRSTHURSDAY DE 9W3ISA FROM KUCHING SARAWAK MALAYSIA [#APRSThursday] 2023-12-07 00:27:59 UTC KD2UWR-7:from NY lora-aprs. Let's get Lora going in the us [#APRSThursday] 2023-12-07 00:29:01 UTC 9M2AT-9:hi hi from perlis, malaysia [#APRSThursday] 2023-12-07 00:30:32 UTC AE4WX-1:Happy #APRSThursday from FM05 NC 73 de AE4WX [#APRSThursday] 2023-12-07 00:32:43 UTC WC2F-7:tlh fl 73 de wc2f [#APRSThursday] 2023-12-07 00:35:03 UTC N5DRM-10:Hello from central Texas! [#APRSThursday] 2023-12-07 00:38:31 UTC TG5ALY-14:Happy APRSThursday from Guatemala/Inrico S200 [#APRSThursday] 2023-12-07 00:38:49 UTC KN6WKM-4:Happy APRS Thursday from Silicon Valley [#APRSThursday] 2023-12-07 00:40:08 UTC TG5ALY-11:hello via ft5 test [#APRSThursday] 2023-12-07 00:41:19 UTC KD2OIE:Having 1200 baud fun [#APRSThursday] 2023-12-07 00:48:14 UTC WM6H-4:#APRSTHURSDAY greetings from Iowa de wm6h [#APRSThursday] 2023-12-07 00:49:26 UTC 9M2MIN-9:#aprsthursday [#APRSThursday] 2023-12-07 00:52:58 UTC KJ7WGM-7:GOOD EVENING FROM NORTHERN NEVADA [#APRSThursday] 2023-12-07 00:53:30 UTC 9W2YQL-9:HELLO MY FRIENDS THIS IS 9W2YQL FROM MALAYSIA#APRSTHURSDAY [#APRSThursday] 2023-12-07 00:54:52 UTC W2WAT-9:W2WAT NJ checkingin 73 [#APRSThursday] 2023-12-07 00:58:53 UTC YD0BCX-5:happy #APRSThursday my fellow HAM 73 [#APRSThursday] 2023-12-07 01:00:30 UTC N8JLK-5:Greetings de N8JLK! FT3DR [#APRSThursday] 2023-12-07 01:02:19 UTC KB3HWM-5:HAPPY #APRSThursday From Dave In MD [#APRSThursday] 2023-12-07 01:03:13 UTC 9W2PIS-5:#APRSTHURSDAY from Hafiz West Malaysia 73 [#APRSThursday] 2023-12-07 01:08:32 UTC 9W2NEW-9:happy Thursday aprs from Malaysia 9W2NEW [#APRSThursday] 2023-12-07 01:15:35 UTC K2EJT-10:happy aprs thurs from upstate NY! 73 [#APRSThursday] 2023-12-07 01:18:32 UTC 9W2EUM-5:happy APRSTHURDAY i am form west malaysia [#APRSThursday] 2023-12-07 01:19:58 UTC N6QP-9:greetings from Petaluma CA USA CM88 [#APRSThursday] 2023-12-07 01:29:00 UTC KE0ZYH-7:first aprsthursday net 73 [#APRSThursday] 2023-12-07 01:30:59 UTC 9W2XVM-5:: aprsthursday net check in, hallo have a nice day 73 [#APRSThursday] 2023-12-07 01:31:56 UTC 9M2KDH-10:9M2KDH FROM BALING WEST MALAYSIA TU 73 [#APRSThursday] 2023-12-07 01:32:05 UTC KJ5FA-10:Hello from Arkansas [#APRSThursday] 2023-12-07 01:33:07 UTC 9W2XVM-5:: aprsthursday net check in. Hallo, have a great day 73 [#APRSThursday] 2023-12-07 01:34:17 UTC 9W2BAF-5:HAPPY APRS THURSDAY FROM WEST MALAYSIA [#APRSThursday] 2023-12-07 01:37:22 UTC 9W2FYM-5:check in for #aprsthursday net de 9W2FYM from West Malaysia [#APRSThursday] 2023-12-07 01:39:22 UTC 9M2LDX-5:#happy APRSthursday everyone. De 9M2LDX. 73 [#APRSThursday] 2023-12-07 01:39:31 UTC K4UI-7:Happy APRS Thursday from Tompkinsville KY EM76 . 73 DE K4UI [#APRSThursday] 2023-12-07 01:39:32 UTC NN4H-5:happy #APRSTHURSDAY from Kentucky EM76mw [#APRSThursday] 2023-12-07 01:40:27 UTC 9M2FDX-5:From West Malaysia DE 9M2FDX 73 [#APRSThursday] 2023-12-07 01:43:25 UTC 9W2PEF:#APRSTHURSDAY AMSAT.MY [#APRSThursday] 2023-12-07 01:53:09 UTC 9M2HIM-9:#aprsthursday. [#APRSThursday] 2023-12-07 01:53:55 UTC 9W2YIE:Happy APRSTHURSDAY 9W2YIE 73's [#APRSThursday] 2023-12-07 01:54:25 UTC N0ZOJ-9:kansas city mo [#APRSThursday] 2023-12-07 01:59:52 UTC 9W2BOB-9:Happy #aprsthursday net de 9W2BOB from West Malaysia 73 [#APRSThursday] 2023-12-07 02:04:47 UTC AE7RZ-5:Hello from Fort Mohave AZ DM24rx #aprsthursday [#APRSThursday] 2023-12-07 02:07:14 UTC 9W2YGZ-5:# APRSTHURSDAY from Madi West Malaysia 73 [#APRSThursday] 2023-12-07 02:08:20 UTC 9W2XAN-10:#APRSTHURSDAY Fm 9W2XAN Perlis, Malaysia [#APRSThursday] 2023-12-07 02:10:51 UTC N4UCM:33 Deg F NW WI [#APRSThursday] 2023-12-07 02:15:26 UTC HJ6AZV-5:happy #APRSTHURSDAY HJ6AZV, From Colombia happy day people [#APRSThursday] 2023-12-07 02:17:20 UTC 9M2ABD-5:#AprsThursday Rock Ooh... 73 [#APRSThursday] 2023-12-07 02:18:06 UTC KJ7IRL:#APRSTHUR - North Bend ARES 73 [#APRSThursday] 2023-12-07 02:20:21 UTC KJ4MZ-7:de KJ4MZ VA FM17 AR [#APRSThursday] 2023-12-07 02:24:21 UTC 9M2OFC-9:#APRSTHURSDAY de 9M2OFC 73 [#APRSThursday] 2023-12-07 02:25:27 UTC W8RID:#aprsthursday Bob W8RID Twinsburg OH Still Need AK for WAS. [#APRSThursday] 2023-12-07 02:29:28 UTC 9M8STA-9:have a nice day to all ham radio station de 9M8STA [#APRSThursday] 2023-12-07 02:29:55 UTC 9M2ART-10:hope everyone be happy 73 [#APRSThursday] 2023-12-07 02:30:46 UTC 9M2EVR-10:hi all [#APRSThursday] 2023-12-07 02:30:53 UTC DV8AYE-5:Buenas Dias & Happy #APRSTHURSDAY to All. 73. [#APRSThursday] 2023-12-07 02:31:52 UTC KF1D-7:Have a great day! KF1D [#APRSThursday] 2023-12-07 02:31:54 UTC 9M2BMW-5:Happy APRS Thursday 73 de 9M2BMW West Malaysia [#APRSThursday] 2023-12-07 02:38:20 UTC W9AUV-15:hello from Batavia IL [#APRSThursday] 2023-12-07 02:38:59 UTC AE4WX:HAPPY #APRSTHURSDAY DMR VIA RF IN FM05. 73 de AE4WX [#APRSThursday] 2023-12-07 02:42:14 UTC KJ5IK-9:This week in Amarillo, TX DM95ce. [#APRSThursday] 2023-12-07 02:46:08 UTC KL0T-8:73 [#APRSThursday] 2023-12-07 02:48:55 UTC KL0T-3:Greetings from Loren in IL #aprsthursday (EM58er) [#APRSThursday] 2023-12-07 02:50:06 UTC DV8VMI-5:#happyAPRSthursday fellow hams. De DV8VMI. 73 [#APRSThursday] 2023-12-07 02:50:54 UTC KL0T-2:Greetings from Loren in IL www.chassels.net www.KL0T.net [#APRSThursday] 2023-12-07 03:01:42 UTC KL0T:greetings from Loren in IL on openspot4 [#APRSThursday] 2023-12-07 03:10:01 UTC 9W2XRI-5:happy #APRSTHURSDAY [#APRSThursday] 2023-12-07 03:11:53 UTC DW8CNO-5:happy #APRSTHURSDAY 73 dw8cno [#APRSThursday] 2023-12-07 03:14:41 UTC KF5THB-7:hey from Ft Worth Texas. 73 [#APRSThursday] 2023-12-07 03:15:14 UTC KB8IFX-9:HAPPY #APRS thursday 73 KB8IFX [#APRSThursday] 2023-12-07 03:23:41 UTC XE2CVF-7:73 xe2cvf from tijuana [#APRSThursday] 2023-12-07 03:27:34 UTC K0WET:#APRSTHURSDAY DENVER CO USA 73. [#APRSThursday] 2023-12-07 03:29:02 UTC KJ7STI-9:Happy #APRSThursday from UT DN40 73 [#APRSThursday] 2023-12-07 03:36:08 UTC N8JLK-2:Sit, Ubu, sit. Good dog. [#APRSThursday] 2023-12-07 03:42:48 UTC K6SUD-4:Happy #APRSThursday de K6SUD DM14 So California [#APRSThursday] 2023-12-07 03:43:29 UTC VU2TGG-10:HAPPY #APRSTHURSDAY 73 de VU2TGG qth Pune Maharashtra India [#APRSThursday] 2023-12-07 03:48:45 UTC ES2ADF-7:happy #APRSTHURSDAY 73 ES2ADF [#APRSThursday] 2023-12-07 03:50:49 UTC KE7VIN-7:Hello from Chandler AZ #APRSTHURSDAY [#APRSThursday] 2023-12-07 03:53:29 UTC 9W3JDT-7:#APRSTHURSDAY 73 de 9W3JDT [#APRSThursday] 2023-12-07 03:57:13 UTC 9M2SES-10:hello aprs. 73. [#APRSThursday] 2023-12-07 03:59:01 UTC KQ4JVH-7:HAPPY APRS THURSDAY DE GEORGIA USA [#APRSThursday] 2023-12-07 04:03:41 UTC K7KIB:Happy Aprsthursday 73 [#APRSThursday] 2023-12-07 04:13:19 UTC N6TVC-7:CHECK IN [#APRSThursday] 2023-12-07 04:14:49 UTC 9M2AIS-9:happy #APRSTHURSDAY de 9M2AIS 73 [#APRSThursday] 2023-12-07 04:15:22 UTC HK6RM-10:#APRSTHURSDAY, 73 [#APRSThursday] 2023-12-07 04:16:13 UTC HK6KDJ:#APRSTHURSDAY, 73 [#APRSThursday] 2023-12-07 04:16:51 UTC HK6DX:#APRSTHURSDAY, 73 [#APRSThursday] 2023-12-07 04:17:14 UTC KS0JD-8:Happy #APRSTHURSDAY from EM28 KS 73 [#APRSThursday] 2023-12-07 04:23:33 UTC HK6ER-10:#aprsthursday, 73 [#APRSThursday] 2023-12-07 04:24:37 UTC HK4LRM-10:#aprsthursday, 73 [#APRSThursday] 2023-12-07 04:24:50 UTC DU2XXR-7:GM happy #APRSThursday. Sending from my Ft1xd 73 [#APRSThursday] 2023-12-07 04:41:30 UTC G5DSG-7:/p in Geneva [#APRSThursday] 2023-12-07 04:44:19 UTC K7NZG-7:Greetings from Tucson, AZ - Rich DM42 [#APRSThursday] 2023-12-07 04:59:12 UTC KB7UVC:Greetings from Herb KB7UVC in Belfair WA USA [#APRSThursday] 2023-12-07 05:07:29 UTC KN6WPU-8:Hello from Cotati, CA [#APRSThursday] 2023-12-07 05:14:10 UTC 9M2RSI-9:#HAPPYAPRSTHURSDAY 73 DE 9M2RSI [#APRSThursday] 2023-12-07 05:16:51 UTC K9EMD-9:APRSTHURSDAY WISCONSIN USAREMEMBER PEARL HARBOR [#APRSThursday] 2023-12-07 05:24:20 UTC VU2TGG-2:Happy #APRSTHURSDAY de vu2tgg QTH Pune Maharashtra India 73 [#APRSThursday] 2023-12-07 05:26:13 UTC KE0SMR-7:#APRSTHURSDAY FROM CO USA ANYTONE878 [#APRSThursday] 2023-12-07 05:31:20 UTC KG7XD-7:KG7XD 73 Vegas Baby! [#APRSThursday] 2023-12-07 05:43:27 UTC KK7AZD:happy #APRSTHURSDAY 34dF in South Central Oregon 73 [#APRSThursday] 2023-12-07 05:50:26 UTC KY4WQ-5:happy #APRSTHURSDAY Alejandro Kissimmee FL 73 [#APRSThursday] 2023-12-07 05:51:55 UTC DW6XJO-1:Good day, it's APRSTHURSDAY. 73 [#APRSThursday] 2023-12-07 05:53:27 UTC YO3FVR-9:#APRSthursday Check-in via VHF AP-510. 73! [#APRSThursday] 2023-12-07 05:55:10 UTC 9M2SFL-9:#aprsthursday..hi everyone.. 73.. 88 9M2SFL [#APRSThursday] 2023-12-07 05:55:58 UTC HP1CDW-7:73 [#APRSThursday] 2023-12-07 06:02:40 UTC KK7AZD:happy #APRSTHURSDAY 33dF South Central Oregon 73 [#APRSThursday] 2023-12-07 06:05:14 UTC 9W2BZU-7:Happy APRSthursday [#APRSThursday] 2023-12-07 06:07:21 UTC SQ9ATK:Hello from Krakow in Poland, Eutope [#APRSThursday] 2023-12-07 06:10:16 UTC 9M2SMS-10:#APRSTHURSDAY hutang ingat bayar de 9M2SMS West Malaysia! [#APRSThursday] 2023-12-07 06:11:10 UTC 9M2SMS-10:#APRSTHURSDAY de 9M2SMS West Malaysia! [#APRSThursday] 2023-12-07 06:14:28 UTC 9M2RPN-1:Greetings from Planetarium Negara, MY. RR73 [#APRSThursday] 2023-12-07 06:23:42 UTC EA1JAO-7:73 de EA1JAO [#APRSThursday] 2023-12-07 06:33:19 UTC HP1CDW-15:73 from HP1CDW [#APRSThursday] 2023-12-07 06:34:22 UTC HP1CDW-15:Happy APRSThursday from Panama [#APRSThursday] 2023-12-07 06:39:48 UTC EI3JTB-7:73 from ireland [#APRSThursday] 2023-12-07 06:40:42 UTC SV1WE-1:Hello from Teo in Athens [#APRSThursday] 2023-12-07 07:03:08 UTC MM0XET-9:greetings from Scotland DE MM0XET [#APRSThursday] 2023-12-07 07:03:14 UTC MM0XET-09:greetings from Scotland DE MM0XET [#APRSThursday] 2023-12-07 07:05:06 UTC 9W2VCO-5:happy APRSTHURDAY net [#APRSThursday] 2023-12-07 07:09:14 UTC K6EF-4:happy #aprsthursday to everyone. 73 de K6EF [#APRSThursday] 2023-12-07 07:14:43 UTC KI7KUI-7:Have a baudotious aprsthursday, people! Cheers & 73 from WA [#APRSThursday] 2023-12-07 07:17:46 UTC AB6MB-10:Hello all it's APRS Thursday time!!! [#APRSThursday] 2023-12-07 07:24:46 UTC AB6MB-7:Yeehaw I love APRS Thursdays!!! [#APRSThursday] 2023-12-07 07:35:24 UTC LZ2ISI-10:#APRSThursday [#APRSThursday] 2023-12-07 07:50:30 UTC SV1UY-1:Hell all from Demetre in Athens [#APRSThursday] 2023-12-07 07:51:27 UTC SV1UY-1:Hello all from Demetre in Athens [#APRSThursday] 2023-12-07 07:56:38 UTC AB7RT-7:#APRSTHURSDAY RF de AB7RT [#APRSThursday] 2023-12-07 08:11:39 UTC CT7AQH-7:Hello friends. Miguel checking in from Portugal. 73 [#APRSThursday] 2023-12-07 08:21:01 UTC IW2EJH-15:greetings from italian alps via LoRa link [#APRSThursday] 2023-12-07 08:26:12 UTC KO6AGW-9:merry #aprsthursday making 1200 baud cool in Sacramento [#APRSThursday] 2023-12-07 08:26:33 UTC HS8KF-10:Hello all from Thailand de HS8KF [#APRSThursday] 2023-12-07 08:29:34 UTC EA2ANS-5:73 from Basque country [#APRSThursday] 2023-12-07 08:43:30 UTC 9M2SYG-5:HAPPY THURSDAY KEEP HEALTHY ALWAYS [#APRSThursday] 2023-12-07 08:47:41 UTC EA2FAR-5:Happy APRSthursday from Basque Country! [#APRSThursday] 2023-12-07 09:24:57 UTC 9W2JPX-10:Happy aprs Thursday from Segamat West Malaysia Johor [#APRSThursday] 2023-12-07 09:41:15 UTC EA4BMF:Greetings from CACERES (Spain) 73 EA4BMF [#APRSThursday] 2023-12-07 09:46:02 UTC 9W2VNN-5:check in for #aprsthursday net de 9W2VNN from West MALAYSIA [#APRSThursday] 2023-12-07 09:51:04 UTC DV8WOO-5:#happyAPRSthursday to all 73 [#APRSThursday] 2023-12-07 09:51:06 UTC DV8WOO-5:happyAPRSthursday to all 73 [#APRSThursday] 2023-12-07 09:51:54 UTC VR2WQY-9:Happy APRS Thursday this is VR2WQY from Hong Kong [#APRSThursday] 2023-12-07 10:03:13 UTC N7LOL-15:Hello from PNW [#APRSThursday] 2023-12-07 10:08:46 UTC TA3AUW-5:Turkiye 73 [#APRSThursday] 2023-12-07 10:13:02 UTC KB3KAV-7:gm fm Hunlock Creek Pa de KB3KAV via rf 73 [#APRSThursday] 2023-12-07 10:16:22 UTC TA3GAH-7:HAPPY TUESDAY ALL FROM IZMIR KARSIYAKA [#APRSThursday] 2023-12-07 10:19:03 UTC 9M2VJP-5:Happy #AprsThursday from West Malaysia...de 9M2VJP 73... [#APRSThursday] 2023-12-07 10:32:35 UTC 9W2JCP-5:happy Thursday aprs from Malaysia [#APRSThursday] 2023-12-07 10:43:06 UTC 9W2UAE-5:#APRSTHURSDAY 9W2UAE MALAYSIA 73 [#APRSThursday] 2023-12-07 10:49:06 UTC WG4USA-1:happy #aprsthursday from east TN - wg4usa [#APRSThursday] 2023-12-07 10:49:29 UTC K8JTT-7:#APRSThursday Have a great week de K8JTT [#APRSThursday] 2023-12-07 11:04:38 UTC NP4JM-9:good mornig from puerto rico 73 51 [#APRSThursday] 2023-12-07 11:06:43 UTC TA3GAH-7:HAPPY THURSDAY ALL FROM IZMIR 73 [#APRSThursday] 2023-12-07 11:09:02 UTC YU4INI-7:73 from serbia, kn03wh [#APRSThursday] 2023-12-07 11:09:46 UTC KK7MGK-10:Hello from Glendale AZ! [#APRSThursday] 2023-12-07 11:09:48 UTC KR8U-9:#APRSThursday 1200bps mobile GM all [#APRSThursday] 2023-12-07 11:10:43 UTC KP3T-9:KP3T V RF [#APRSThursday] 2023-12-07 11:18:41 UTC KC1JFN-5:Happy #APRSTHURSDAY and greetings from West Haven, CT 73 [#APRSThursday] 2023-12-07 11:22:25 UTC M1CDP-7:good morning from IO92 happy aprs Thursday [#APRSThursday] 2023-12-07 11:23:47 UTC WC3T-12:on #APRSthursday 73 fm WC3T via APRS.fi [#APRSThursday] 2023-12-07 11:23:59 UTC N2MAK-9:Happy APRS Thursday from NY FN13 [#APRSThursday] 2023-12-07 11:28:41 UTC KO4CWF-7:Good morning from Columbia, SC. 73 de KO4CWF [#APRSThursday] 2023-12-07 11:30:30 UTC VK3PMR-3:THIS IS A TEST OF D-APRS [#APRSThursday] 2023-12-07 11:36:51 UTC KB3KBR-2:happy aprsthursday!!! from pa! [#APRSThursday] 2023-12-07 11:37:54 UTC HK6JCF-2:#aprsthursday, 73 [#APRSThursday] 2023-12-07 11:44:00 UTC 9W2GDB:Happy Dec and APRSthursday. Have a nice day [#APRSThursday] 2023-12-07 11:44:19 UTC KI4ASK-15:- Joe in Atlanta. Happy Thanksgiving [#APRSThursday] 2023-12-07 11:48:20 UTC KJ7OWD-7:New tx/rx iGate on the air in central KY! 73 [#APRSThursday] 2023-12-07 11:51:15 UTC KC1SOO-7:Happy Thursday from Gloucester,MA,USA grid FN42pp [#APRSThursday] 2023-12-07 11:55:33 UTC G7RUP-7:Happy Thursday from lincoln UK [#APRSThursday] 2023-12-07 12:01:32 UTC W4TAB-6:It's #olmosFriday Happy APRS Thursday [#APRSThursday] 2023-12-07 12:01:34 UTC 9W2LGX:visit roipmars.org.my #APRSThursday [#APRSThursday] 2023-12-07 12:02:34 UTC KC0TAF-1:Hello from Central Minnesota, EN25 Temp. 29F [#APRSThursday] 2023-12-07 12:07:21 UTC KD4LQW-14:18 Wheeler mobile. Keep on trucking! [#APRSThursday] 2023-12-07 12:09:43 UTC 9W2DYA-5:happy #THURSDAY 73 de 9W2DYA [#APRSThursday] 2023-12-07 12:10:00 UTC KC8OWL-7:good morningfellow aprs operators. 73 from henderson, nv. [#APRSThursday] 2023-12-07 12:10:38 UTC K4PC-7:73 K4PC RALEIGH NC [#APRSThursday] 2023-12-07 12:10:40 UTC 4F9INC-5:#APRSTHURSDAY CHECKING IN MANUEL FROM PHILIPPINES [#APRSThursday] 2023-12-07 12:14:46 UTC SM4URM-9:Happy aprs thursday [#APRSThursday] 2023-12-07 12:17:36 UTC HK7JA:#aprsthurday excelente día desde fj35mr [#APRSThursday] 2023-12-07 12:17:51 UTC 9M2AUR-9:hppy Thursday 73 de 9M2AUR from West Malaysia [#APRSThursday] 2023-12-07 12:17:54 UTC WL7CLI:#APRSTHURSDAY Greatings from WL7CLI in DSM, Iowa, 73 [#APRSThursday] 2023-12-07 12:18:22 UTC KD4MBW-9:Hi from Pamama City Florida Hal [#APRSThursday] 2023-12-07 12:21:03 UTC KC1OCY-1:Gmorning from the QTH in Boston FN42 happy APRSTHURSDAY [#APRSThursday] 2023-12-07 12:22:24 UTC AC9TR-6:de ac9tr hi from Indiana em79bf [#APRSThursday] 2023-12-07 12:22:40 UTC HK4K-2:#aprsthursday, 73 [#APRSThursday] 2023-12-07 12:29:11 UTC WB8SKP:HELLO FROM KENTUCKY. HAVE A GRET DAY. [#APRSThursday] 2023-12-07 12:38:48 UTC M0ZKK-7:Happy #APRPSThursday everyone from England 73s [#APRSThursday] 2023-12-07 12:39:12 UTC 9W2FYL-5:check in for #aprsthursday net de 9W2FYL from West Malaysia [#APRSThursday] 2023-12-07 12:49:33 UTC K9NBG:Happy #aprsthursday 73 from Illinois! [#APRSThursday] 2023-12-07 12:50:11 UTC KQ4LZD-7:73 FROM NC #APRSThursday [#APRSThursday] 2023-12-07 12:51:23 UTC KD9QWD-7:happy #aprsthurs Indiana 73 KD9QWD [#APRSThursday] 2023-12-07 12:53:38 UTC KC5AV:kc5av-9 EM22tm #aprsThursday #happythursday 1207 [#APRSThursday] 2023-12-07 12:55:39 UTC AA4BL:Hello from Greer, SC EM84 [#APRSThursday] 2023-12-07 13:00:31 UTC M7GNR-5:Happy #APRSThursday to all de M7GNR IO94HT 73's [#APRSThursday] 2023-12-07 13:00:52 UTC KE8QFP-7:73 de NW OH EN81jk [#APRSThursday] 2023-12-07 13:02:15 UTC K3JRZ:HAPPY #APRSThursday de K3JRZ in Delaware! 73 [#APRSThursday] 2023-12-07 13:03:04 UTC HS7ZSX-10:Hello APRS World from TH. [#APRSThursday] 2023-12-07 13:08:52 UTC KC3UDJ-9:Snow flurries in MD. But 60F this coming weekend. [#APRSThursday] 2023-12-07 13:14:01 UTC KF5WJC-9:Happy APRSThursday from Dallas de KF5WJC [#APRSThursday] 2023-12-07 13:28:08 UTC KC1OCY-9:Mobile check-in! [#APRSThursday] 2023-12-07 13:28:46 UTC KG5EUX:#APRSTHURSDAY 73 from Seven Points, Texas. GO APRS ARMY! [#APRSThursday] 2023-12-07 13:34:06 UTC AK9RT-10:Happy Thursday from NW Indiana [#APRSThursday] 2023-12-07 13:36:55 UTC KD2UTC-5:Hello from Old Bridge NJ [#APRSThursday] 2023-12-07 13:38:32 UTC KN4FAW-9:Hi from MS [#APRSThursday] 2023-12-07 13:39:24 UTC KM6MCI-5:KM6MCI 73 California [#APRSThursday] 2023-12-07 13:40:34 UTC 9M2AIM-5:happy #APRSTHURSDAY to all. [#APRSThursday] 2023-12-07 13:43:16 UTC N5DRM-10:Hi from central Texas! [#APRSThursday] 2023-12-07 13:44:06 UTC 9W2FHG-1:HAPPY #APRS THURSDAY DE 9W2FHG 73 [#APRSThursday] 2023-12-07 13:45:25 UTC NC6J-7:happy #aprsthursday from Sacramento [#APRSThursday] 2023-12-07 13:47:05 UTC KO7CAV-7:hello from Henderson Nv. 73 all KO7CAV [#APRSThursday] 2023-12-07 13:57:41 UTC KC8OWL-7:have a great #aprsthursday everyone. 73 from las vegas [#APRSThursday] 2023-12-07 14:00:22 UTC XE2OK-9:Happy #APRSTHURSDAY [#APRSThursday] 2023-12-07 14:03:27 UTC KJ7ULH-9:#aprs thursday have a great day!!!! [#APRSThursday] 2023-12-07 14:04:22 UTC 9W2VIS-10:hello guys de 9W2VIS 73's [#APRSThursday] 2023-12-07 14:05:00 UTC KE2AIO-5:Steve KE2AIO Hamburg NY USA VHF via Mobilinkd TNC4 [#APRSThursday] 2023-12-07 14:05:28 UTC VU3FVT-9:Have a great #aprsthursday [#APRSThursday] 2023-12-07 14:12:19 UTC WD0LFN-9:#APRSThursday fr AZ,US https://finnley.audio [#APRSThursday] 2023-12-07 14:18:45 UTC WE3MAY-9:chkng in #APRSThursday, I am available for QSOs now [#APRSThursday] 2023-12-07 14:22:37 UTC K0STK-5:We're breaking records in EN16 for #APRSTHURSDAY [#APRSThursday] 2023-12-07 14:26:49 UTC SA6AUU:happy#aprsthursday from a snowy sweden [#APRSThursday] 2023-12-07 14:26:59 UTC K7TEJ-7:Greetings HOTG from Glendale AZ [#APRSThursday] 2023-12-07 14:27:38 UTC KN4HBN-2:hello from a cool orlando fl [#APRSThursday] 2023-12-07 14:27:52 UTC KD0BXJ-3:#APRSThursday Windom MN [#APRSThursday] 2023-12-07 14:32:44 UTC W2ILT:#APRSTHURSDAY MY PET ROCK DIED AND BECAME HIS OWN HEADSTONE [#APRSThursday] 2023-12-07 14:37:52 UTC KK7IWW-7:#aprsthursday de kk7iww DM26 [#APRSThursday] 2023-12-07 14:41:17 UTC 9W2TCT-5:have nice day for check in [#APRSThursday] 2023-12-07 14:44:33 UTC AI3KS:HAPPY THURSDAY FROM YORK PA FM19 VIA JS8CALL [#APRSThursday] 2023-12-07 14:57:03 UTC 9W2FAS-5:happy aprst today Thursday de 9w2fas [#APRSThursday] 2023-12-07 14:58:39 UTC EA4BMF:Saludos desde CACERES (Espa¤a) 73 EA4BMF [#APRSThursday] 2023-12-07 15:07:16 UTC KN6OVN-7:#aprsthursday from ca [#APRSThursday] 2023-12-07 15:09:47 UTC N1CJ:DMR Check-in from cool SoCal. DM14 [#APRSThursday] 2023-12-07 15:10:49 UTC 9M2NUA-5:aprsthursday hello from Malaysia 73 de 9M2NUA [#APRSThursday] 2023-12-07 15:13:10 UTC KG6LJY:73's on APRSThursday [#APRSThursday] 2023-12-07 15:13:38 UTC IZ1UQG-2:#HAPPY THURSDAY buon sant'ambrous [#APRSThursday] 2023-12-07 15:15:31 UTC IZ1UQG-1:#HAPPY THURSDAY buon sant'ambrous [#APRSThursday] 2023-12-07 15:17:34 UTC KE5TAY-10:hello from Texas EM20 [#APRSThursday] 2023-12-07 15:21:06 UTC KI5QPX-7:from Las Cruces, NM KI5QPX [#APRSThursday] 2023-12-07 15:21:41 UTC GRYLCP-12:A1PH Don Walpole MA US via RF only [#APRSThursday] 2023-12-07 15:23:23 UTC AB1PH-7:AB1PH [#APRSThursday] 2023-12-07 15:23:51 UTC AB1PH-7:AB1PH Don Walpole MA US via APRS-IS only [#APRSThursday] 2023-12-07 15:24:17 UTC KK7AZD:happy #APRSTHURSDAY 3rd try de S Ctrl Oregon 73 [#APRSThursday] 2023-12-07 15:25:27 UTC KM6YHE-10:hello all [#APRSThursday] 2023-12-07 15:35:07 UTC KC8OWL-3:HELLO VIA DMR. [#APRSThursday] 2023-12-07 15:35:09 UTC K8TX-4:Happy APRS Thursday [#APRSThursday] 2023-12-07 15:37:37 UTC NE3R-8:WVa chk in #aprsthursday [#APRSThursday] 2023-12-07 15:41:54 UTC KD5FMU-7:73 from Henryetta,Okla [#APRSThursday] 2023-12-07 15:42:01 UTC N6EY-7:Greetings fmReedley, CA DM06go! [#APRSThursday] 2023-12-07 15:46:01 UTC VU2TUM:#aprsthursday Namaste from Gurgaon, India [#APRSThursday] 2023-12-07 15:52:23 UTC KK7AZD-10:HAPPY #APRSTHURSDAY 4TH TRY HOPE THIS WORKS 73 [#APRSThursday] 2023-12-07 15:58:12 UTC AB7KT-9:LAS VEGAS NV USA [#APRSThursday] 2023-12-07 16:09:10 UTC G4WLC:73 [#APRSThursday] 2023-12-07 16:14:29 UTC W8RID:#aprsthursday Bob W8RID Twinsburg OH still nee AK for WAS [#APRSThursday] 2023-12-07 16:14:49 UTC KV4S-2:Happy #APRSThursday from Chelsea, AL http://KV4S.radio [#APRSThursday] 2023-12-07 16:25:57 UTC KN4VA-7:de Michael, Midlothian, VA, FM17eh [#APRSThursday] 2023-12-07 16:30:54 UTC KG5DWM-7:Goodmorning from Conroe Tx! EM20gg Mobile [#APRSThursday] 2023-12-07 16:32:47 UTC KD9BBB:#APRSTHURSDAY checkin from Chicago [#APRSThursday] 2023-12-07 16:33:40 UTC KE8VLY-7:#aprsthursday from NE Ohio [#APRSThursday] 2023-12-07 16:35:58 UTC N4EJM-7:Happy #aprsthursday from my FT3 FM14. [#APRSThursday] 2023-12-07 16:40:44 UTC N4EJM-6:#aprsthursday via DMR de SE NC 73 [#APRSThursday] 2023-12-07 16:42:51 UTC VU3YEK-4:GREETINGS [#APRSThursday] 2023-12-07 16:43:44 UTC NP4JN-7:HELLO FROM PUERTO RICO 73 [#APRSThursday] 2023-12-07 16:45:09 UTC N3VT-5:Greetings de Christiansburg VA EM97td 73 Tom [#APRSThursday] 2023-12-07 16:46:23 UTC KM4ESU-10:from the rocket city HSV AL [#APRSThursday] 2023-12-07 16:49:37 UTC TA3EI-7:Happy Thursday all from izmir konak 73 [#APRSThursday] 2023-12-07 16:51:46 UTC AA1PR:#aprsthursday vt portable [#APRSThursday] 2023-12-07 16:59:07 UTC W9TJP-5:Hello from Milwaukee! [#APRSThursday] 2023-12-07 16:59:24 UTC KC3VDU-9:ITS APRS THURSDAY! HELLO FROM WILMINGTON, DELAWARE [#APRSThursday] 2023-12-07 17:06:13 UTC K8JCL-7:Hello from Dayton Ohio [#APRSThursday] 2023-12-07 17:06:41 UTC W5LND:happy #APRSTHURSDAY 73 w5lnd [#APRSThursday] 2023-12-07 17:07:18 UTC CT4TX:XXX *** Feliz Natal *** XXX [#APRSThursday] 2023-12-07 17:07:24 UTC WI9HRO-1:Greetings from HRO Milwaukee ARC! [#APRSThursday] 2023-12-07 17:09:30 UTC K4CIH-5:Happy APRSTHURSDAY! Jon Griffin GA [#APRSThursday] 2023-12-07 17:09:48 UTC HK6L-1:#APRSTHURSDAY saludos desde Armenia Colombia 73 [#APRSThursday] 2023-12-07 17:18:08 UTC S56WKC-6:Hi testing via DMR [#APRSThursday] 2023-12-07 17:20:41 UTC KJ6PYV:HAPPY APRSTHURSDAY FROM IDAHO [#APRSThursday] 2023-12-07 17:22:20 UTC TA3AVF-7:73 TA3AVF [#APRSThursday] 2023-12-07 17:24:06 UTC N7LOL-11:WWA [#APRSThursday] 2023-12-07 17:25:50 UTC KM6GUO-7:geyserville [#APRSThursday] 2023-12-07 17:28:53 UTC KM6GUO-7:geyservill [#APRSThursday] 2023-12-07 17:32:07 UTC F4JJI-9:#aprsthrusday gretting to all F4JJI [#APRSThursday] 2023-12-07 17:33:29 UTC KD2PSC-9:kd2psc checking in from snowy wny [#APRSThursday] 2023-12-07 17:33:41 UTC DC7MF-7:#aprsthursday, 73 from bavaria [#APRSThursday] 2023-12-07 17:34:06 UTC K4SBC-7:happy #aprsthursday!! [#APRSThursday] 2023-12-07 17:35:48 UTC KD9DOE-7:Greetings from Madison, Wisconsin. 73 [#APRSThursday] 2023-12-07 17:44:16 UTC 2E0VCU-7:#APRSTHURSDAY 73 de 2E0VCU Paul [#APRSThursday] 2023-12-07 17:50:06 UTC N2NED-9:hi from snowy Syracuse [#APRSThursday] 2023-12-07 17:55:28 UTC VE3PTU-1:happy aprsthursday 73 ve3ptu [#APRSThursday] 2023-12-07 17:55:58 UTC AD8II-1:#APRS Thursday 73 from SW MI [#APRSThursday] 2023-12-07 17:56:37 UTC WA2NDV-10:GREETINGS FROM NEW YORK USA [#APRSThursday] 2023-12-07 17:56:54 UTC VE3TSV-7:Greetings and happy Thursday from VE3TSV in Canada [#APRSThursday] 2023-12-07 17:57:51 UTC 9V1CV-7:chk-in 73 de Choong [#APRSThursday] 2023-12-07 17:59:38 UTC VE3YOA-7:it's thursday, jeudi, donnerstag, diardoin fr FN03 [#APRSThursday] 2023-12-07 18:07:50 UTC W7MVG:Hey hey it's #APRSThursday! [#APRSThursday] 2023-12-07 18:20:13 UTC K3ROC-9:Welcome to #APRSThursday. Let's go APRSArmy [#APRSThursday] 2023-12-07 18:21:34 UTC WH6OMG-7:HAPPY APRS THURSDAY FROM HAWAII [#APRSThursday] 2023-12-07 18:21:43 UTC EA2EYI-9:Happy APRSthursday from IN82 EA2EYI [#APRSThursday] 2023-12-07 18:24:56 UTC K3ROC-9:@VE3YOA *Rim Shot* [#APRSThursday] 2023-12-07 18:26:54 UTC KM4TDC-11:MONTEREY VA [#APRSThursday] 2023-12-07 18:28:29 UTC HP1COO-9:73s de Alejandro [#APRSThursday] 2023-12-07 18:30:14 UTC KQ4JDJ-2:Happy APRSThursday & Pearl Harbor Day Remembrance. [#APRSThursday] 2023-12-07 18:33:17 UTC W7SWA-9:happy #APRSTHURDAY de w7swa via rf [#APRSThursday] 2023-12-07 18:39:46 UTC F8ARO-10:Bonjour from fort de Guentrange France [#APRSThursday] 2023-12-07 18:45:23 UTC KB3AWQ-15:from Williamsport, PA. Also on 29.660 PL 173.8 here in+ [#APRSThursday] 2023-12-07 18:49:03 UTC TA1AXY:GREETINGS FROM TURKIYE APRSTHURSDAY [#APRSThursday] 2023-12-07 19:00:28 UTC OY5ET-5:Happy APRSThursday [#APRSThursday] 2023-12-07 19:05:27 UTC EI5IN-7:73 from Ireland [#APRSThursday] 2023-12-07 19:09:39 UTC KF4LMZ:Happy #APRSThursday from Rock Hill, SC [#APRSThursday] 2023-12-07 19:13:31 UTC TA1AXY:73 DE TA1AXY TURKEY #APRSTHURSDAY [#APRSThursday] 2023-12-07 19:13:42 UTC G0AMO-7:G0AMO Mike in Andover IO91FF #aprsthursday 51.2078 -1.4793 [#APRSThursday] 2023-12-07 19:14:24 UTC HK4D-5:#aprsthursday hace a nice day, 73 [#APRSThursday] 2023-12-07 19:21:15 UTC K4FML-9:HELLO FROM SANTA FE, NM [#APRSThursday] 2023-12-07 19:21:44 UTC PA3ATR-9:Hi all, '73 [#APRSThursday] 2023-12-07 19:21:51 UTC KE4LPD-7:73 de KE4LPD [#APRSThursday] 2023-12-07 19:23:04 UTC KE4LPD-7:Happy Turkey Day! 73 de KE4LPD [#APRSThursday] 2023-12-07 19:35:38 UTC F5UGQ-12:73's From France, Saint-Maur 20km South East of Paris. [#APRSThursday] 2023-12-07 19:38:42 UTC N2HTE:Hello from Sharonville OH EM79th [#APRSThursday] 2023-12-07 19:41:16 UTC XE1GSY-9:73 from qro mx [#APRSThursday] 2023-12-07 19:49:20 UTC KM6CQ-4:HAPPY APRS Thursday everybody from Dan Washoe Valley, NV [#APRSThursday] 2023-12-07 19:53:52 UTC KE8PYM-9:working on the booboo bus ke8pym [#APRSThursday] 2023-12-07 19:56:05 UTC KJ7NUX:#APRSTHURSDAY Blind Melon wants NO rain in CN84! [#APRSThursday] 2023-12-07 19:56:17 UTC VE1PS-9:GD FN84 [#APRSThursday] 2023-12-07 20:03:07 UTC N4TRQ-3:Good Afternoon to everyone in RF Land #aprsthursday [#APRSThursday] 2023-12-07 20:03:21 UTC XE2LAT-9:HAPPY APRS THURSDAY DESDE LA FRONTERA CHICA ! 73 !!! [#APRSThursday] 2023-12-07 20:03:58 UTC N7EEL-9:73 de EWA [#APRSThursday] 2023-12-07 20:09:49 UTC F5UGQ-12:Next week, radio-club F6KMX will participate in ARRL 10m+ [#APRSThursday] 2023-12-07 20:12:28 UTC WV3V-8:#aprsthursday DM26 73 [#APRSThursday] 2023-12-07 20:17:27 UTC K7XYG-9:ig@ k7xyg_official [#APRSThursday] 2023-12-07 20:28:32 UTC XE1GSB-7:de xe1gsb Hi from Queretaro,MEX [#APRSThursday] 2023-12-07 20:35:10 UTC KB9TYC-5:Greetings from NW Wisconsin [#APRSThursday] 2023-12-07 20:36:07 UTC GW0TQM-7:happy #aprsthursday great yarmouth [#APRSThursday] 2023-12-07 20:39:52 UTC N8JLK-6:Greetings de N8JLK. Kenwood TH-D74. D-Star [#APRSThursday] 2023-12-07 20:41:26 UTC N8JLK-6:Testin an IFTT routine [#APRSThursday] 2023-12-07 20:42:33 UTC AB6MB-6:APRS THURSDAYS ROCK!!! [#APRSThursday] 2023-12-07 20:47:48 UTC M0NPQ:Happy APRSThursday Radio Friends ! 73,GL [#APRSThursday] 2023-12-07 20:49:01 UTC N8JLK-6:Sit,Ubo,sit. Good dog. ruf [#APRSThursday] 2023-12-07 20:49:09 UTC W5JAK-1:#aprsthursday [#APRSThursday] 2023-12-07 20:55:10 UTC K0FJ-12:# [#APRSThursday] 2023-12-07 20:56:26 UTC K0FJ-12:#APRSThursday 73 from NW Kansas. [#APRSThursday] 2023-12-07 20:57:28 UTC W2RVF-10:Happy #APRSThursday [#APRSThursday] 2023-12-07 21:09:08 UTC KD9YPG-5:Happy APRS Thursday 73 from Josh west indy KD9YPG [#APRSThursday] 2023-12-07 21:09:31 UTC K5LGF-9:happy #APRSTHURSDAY 73 K5LGF [#APRSThursday] 2023-12-07 21:20:27 UTC VA6GAC-9:CQ HOTG #APRSThursday Calgary AB [#APRSThursday] 2023-12-07 21:25:38 UTC N8JLK-8:Greetings de N8JLK via DMR RF Anytone AT-D878UVII+ . [#APRSThursday] 2023-12-07 21:32:55 UTC AB4WS-7:#aprsThursday Big Bone KY [#APRSThursday] 2023-12-07 21:33:15 UTC HK6L-5:#aprsthursday saludos desde Armenia Colombia de HK6L [#APRSThursday] 2023-12-07 21:35:40 UTC KE2BFR-7:Happy APRSTHURSDAY [#APRSThursday] 2023-12-07 21:40:57 UTC ES8BHR-7:#APRSTHURSDAY Checking in from Estonia ES8BHR [#APRSThursday] 2023-12-07 21:42:24 UTC PB2GT-7:#APRSTHURSDAY CHECK IN PB2GT [#APRSThursday] 2023-12-07 21:42:34 UTC HK6IOP-5:saludos desde Colombia [#APRSThursday] 2023-12-07 21:44:18 UTC KM6MCH-7:DE KM6MCH DM04wa [#APRSThursday] 2023-12-07 21:44:38 UTC N8JLK-9:6m APRS 50.620 MHz using KG-Q10H + MobilinkD TNC3 [#APRSThursday] 2023-12-07 21:45:33 UTC N8JLK-9:Greetings de N8JLK 6m APRS 50.620 KG-Q10H . [#APRSThursday] 2023-12-07 21:50:14 UTC N8JLK-5:WinLink [email protected] Yaesu FT3DR , [#APRSThursday] 2023-12-07 21:54:29 UTC N8JLK-6:Greetings de N8JLK. Kenwood TH-D74. D-Star [#APRSThursday] 2023-12-07 22:00:23 UTC TI3IES-9:73 from Costa Rica - Home made interface [#APRSThursday] 2023-12-07 22:03:01 UTC N1JOV-7:Greetings from southern Maine [#APRSThursday] 2023-12-07 22:03:32 UTC F4ACU-7:Happy APRSThursday from France [#APRSThursday] 2023-12-07 22:05:16 UTC KI4BSX:HAPPY APRSThursday from KI4BSX, Canon Ga USA [#APRSThursday] 2023-12-07 22:06:50 UTC KC5BIL-9:de KC5BIL in Palm Beach Florida USA [#APRSThursday] 2023-12-07 22:15:16 UTC N3GJB-7:Delaware cal ling N3GJB [#APRSThursday] 2023-12-07 22:16:43 UTC K6AST-9:#aprsthursday #freek7xyg [#APRSThursday] 2023-12-07 22:21:45 UTC N2HYO-10:Hello from Jordan,Ny [#APRSThursday] 2023-12-07 22:22:25 UTC KD9TNU-3:CHECKIN FROM WI [#APRSThursday] 2023-12-07 22:25:59 UTC VE7LTN-7:I participate in APRSThursday [#APRSThursday] 2023-12-07 22:27:34 UTC K1YPP-7:Sarasota FL still more to learn! [#APRSThursday] 2023-12-07 22:51:31 UTC 9M4CSJ-3:From west malaysia Johore Segamat [#APRSThursday] 2023-12-07 22:53:50 UTC VE6AKS-5:Happy APRSThursday from Calgary Canada! 73 [#APRSThursday] 2023-12-07 22:56:46 UTC XE1GT-9:rainy day! #APRSthursday from DL80 [#APRSThursday] 2023-12-07 22:58:00 UTC G4FZP-7:73 Alan UK [#APRSThursday] 2023-12-07 23:03:02 UTC KD9TSZ-7:trying to WAS from WI en54 Dan 73 [#APRSThursday] 2023-12-07 23:05:16 UTC K5BDL-5:de K5BDL in Tyler, TX EM22IH [#APRSThursday] 2023-12-07 23:05:33 UTC WG3K-5:Greetings #APRSThursday from Maryland! [#APRSThursday] 2023-12-07 23:06:12 UTC KB1CRN-14:73 from FN31 [#APRSThursday] 2023-12-07 23:07:30 UTC KJ7GYU-7:check in fm las vegas nevada [#APRSThursday] 2023-12-07 23:10:38 UTC W1FRD-7:#aprsthursday W1FRD Fairfield, California [#APRSThursday] 2023-12-07 23:10:52 UTC N9PMI-7:hello from louisville ky 73 [#APRSThursday] 2023-12-07 23:11:30 UTC K3JSJ-9:Greetings from MD #APRSThursday DE K3JSJ [#APRSThursday] 2023-12-07 23:12:21 UTC K9SWX-7:Stan EN50 [#APRSThursday] 2023-12-07 23:16:14 UTC KJ7GYU-7:check in fm vegas ft5d [#APRSThursday] 2023-12-07 23:31:50 UTC VE3ZLG-1:squeaking in under the wire Leo FN03 [#APRSThursday] 2023-12-07 23:38:03 UTC TI2BSH:CHK IN #APRSTHURSDAY VIA 20 MTS JS8CALL, PURA VIDA 73. [#APRSThursday] 2023-12-07 23:38:19 UTC HJ5JAD-7:happy #APRSTHURSDAY HJ5JAD Caicedonia Colombia [#APRSThursday] 2023-12-07 23:41:03 UTC KC1SOO-7:73 from gridFN42pp [#APRSThursday] 2023-12-07 23:42:04 UTC KF8MZ-5:de sw Ohio whodey [#APRSThursday] 2023-12-07 23:44:32 UTC N8JLK-3:Happy #APRSthursday and have great new week! 73 de N8JLK! . [#APRSThursday] 2023-12-07 23:46:08 UTC TG5ALY-3:Greetings from Guatemala [#APRSThursday] 2023-12-07 23:47:06 UTC 9W8AKN-10:de 9W8AKN from East Malaysia [#APRSThursday] 2023-12-07 23:51:09 UTC HK6LRQ-10:#aprsthursday liga de radioaficionados del quindio HK6LRQ+ [#APRSThursday] 2023-12-07 23:54:09 UTC KF9NU-1:Happy Thursday to all from Miami County Indiana, Please+ [#APRSThursday] 2023-12-07 23:57:07 UTC N2RWE-5:Happy #APRSThurdsay from the N2RWE Tracker. aprs.n2rwe.com [#APRSThursday] 2023-12-07 23:59:30 UTC W6TST-9:73 [#APRSThursday] 2023-12-08 00:09:57 UTC 9V1LD-7:checking in. 73 to all 2023-12-08 00:14:36 UTC N5TXZ-1:Exercising the Net for #APRSthursday from Tejas, 73! 2023-12-08 00:15:06 UTC KB1CRN-14:See you all next #APRSThursday 2023-12-08 00:23:09 UTC N7WDZ-4:whew almost forgot 2 check in! 73 All Gene in Vegas 2023-12-08 00:30:41 UTC KB8JIU:30 minutes to the end of #APRSThursday for this week -Enjoy 2023-12-08 00:34:49 UTC KD9YOO-10:hello from the hoosier state. 73 and happy #aprsthursday!! 2023-12-08 00:47:50 UTC KI5MFF-4:73 all! 2023-12-08 01:02:11 UTC N0FUQ:CQ N0FUQ 2023-12-08 01:02:14 UTC KJ7ULH-7:Happy aprs day!! 2023-12-08 01:05:23 UTC WA2NDV-10:73 all fron New York 2023-12-08 01:23:32 UTC VK2DU-12:#APRSThursday From Sydney NSW Australia DownUnder ✅ 2023-12-08 01:23:49 UTC KC3ROB:Happy #AprsThursday 2023-12-08 01:29:03 UTC K5ENS-4:#APRSThursday. 73 de K5ENS, TX, EM03ru via APRS.fi for iOS 2023-12-08 01:30:28 UTC K2RNA-9:greetings from Seattle! 2023-12-08 01:31:24 UTC K2RNA-9:greetings from Seattle! 2023-12-08 01:38:04 UTC K5GEO-2:#APRSThursday hello de K5GEO Los Alamos,NM 2023-12-08 01:43:30 UTC N4JOW-10:happy aprs va 2023-12-08 01:48:51 UTC KX8U-5:happy #APRSTHURSDAY 73 from Greenville, SC kx8u 2023-12-08 01:57:44 UTC N4JOW-10:happy aprs 2023-12-08 02:00:22 UTC VE3TBI:remembering pearl harbor #aprsthurday 2023-12-08 02:09:25 UTC ND9DW-9:ITM 2023-12-08 02:16:58 UTC N8CNZ-5:it's A Thursday again 2023-12-08 02:32:32 UTC VE1NPS-5:GD FROM CYHZ FN84DP 2023-12-08 02:44:58 UTC N2KOJ-3:HI FROM FN21 73 N2KOJ 2023-12-08 02:47:05 UTC N2KOJ-4:HAPPY APRSTHURSDAY 73 N2KOJ 2023-12-08 03:12:27 UTC KK7CNM-1:kk7cnm north idaho on homade digi peter 73 2023-12-08 06:27:08 UTC KC6UXQ-5:cking in for #APRDThursday. 73! 2023-12-08 14:31:02 UTC N1NHT:hello from conway sc USA 2023-12-08 16:50:55 UTC 9W2TZQ-5:APRS THURSDAY 2023-12-08 16:50:55 UTC 9W2TZQ-5:#APRSTHURSDAY 2023-12-08 16:51:56 UTC 9W2TZQ:APRS THURSDAY 2023-12-08 16:51:56 UTC 9W2TZQ:#APRSTHURSDAY 2023-12-08 17:06:54 UTC K5JTT-7:Austin TX howdy 73s 2023-12-08 20:48:11 UTC W0NWA-11:hello from phoenix 2023-12-08 22:16:29 UTC N8JLK-9:Automated IFTTT test... ' 2023-12-08 22:44:00 UTC CT7AQH-7:CQ CQ CQ DE CT7AQH-7 CT7AQH-7 CT7AQH-7 PSE K 2023-12-09 00:31:04 UTC DY8CPW-10:happy #APRSTHURSDAY